Power Contactors- L&T Power Contactor Supplier & L&T overload relay supplier
Power Contactor , AC Contactor, L&T Contactor, Contactor
Supplier of Power Contactor – L&T Power Contactors offered by Shrinath Electric & Controls, Gujarat, Maharashtra, Rajastan. We provide a diverse assortment of AC Power Contactors, Our Air Break Contactors are very Durable and made for tough working conditions and harsh workplaces. We have a wide range of
L&T (Larsen & Toubro) Power Contactor
 is available in single pole, two pole, three pole, and four pole configurations.
| | |
| --- | --- |
| Brand Name | Shrinath Electric |
| Product Name | L&T (Larsen & Toubro) |
| Type | L&T Power Contactor, overload relay supplier |
| Colour | White |
| Ean | 8903562475168 |
| Number of Items | 1 |
| Part Number | LT-A-5 |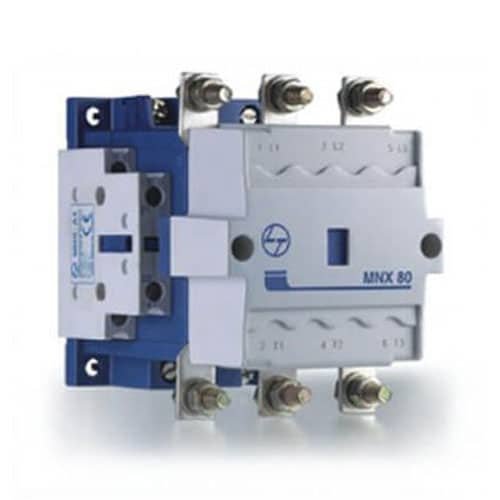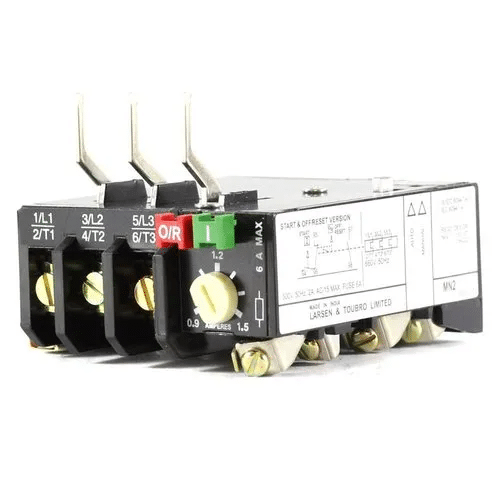 L&T overload relay supplier, L&T 24-40 A Thermal Overload Relays
We are a leading Wholesale Distributor, Supplier of L&T overload relay, L&T MN2 Overload Relay and L&T MN5 Overload Relay from Gujarat, India. To complement these products, we also have a wide range of accessories like L&T thermal overload relay, surge suppressor, and mechanical interlock kits. L&T's range of contactors is complimented by L&T's range of thermal overload relays. Our relays are available for various DOL/ Star delta combinations. The comprehensive range of contactors from L&T Switchgear is your key to meeting every demand. L&T's extensive range of contactors is augmented by their range of thermal overload relays, giving reliable protection across diverse applications. Established in the year 1995, Shrinath Electric is one of the leading authorized Dealers & Stockists Of LARSEN & TOUBRO LTD.
LT Panels: ⌘PCC— Power Control Center ⌘MCC- Motor Control Center ⌘AMF- Auto Mains Failure Panel ⌘APFC- Automatic Power Factor Correction ⌘Distribution Panels.
List Tags: We Serve Services Such as L&T Thermal Overload Relay/l&t 3-5a mn2 type thermal overload relay/L&T MN2 Overload Relay/L&T MN5 Overload Relay/L&T MN2 Overload Relay/L&T Power Contactors dealers/L&T MNX Fr2 Contactors/L&T MNX Fr2 Contactors/L&t Power Contactor/L&T MNX Fr1 Contactors/L&T MNX Fr1 Contactors